Board of Directors
Red Pine Camp Foundation, Inc which operates Red Pine Camp for Girls, has a Board of Directors chosen specifically to represent a specific blend of talents and skill sets," Connie Scholfield, Red Pine Camp's Executive Director, explains. "Our goal is to remain a viable summer camp for girls and will remain true to the values set forth by founders Richard and Helen Wittenkamp."
The named Board of Directors consists of five individuals.

Chip Halverson, Northfield, IL
Chip Halverson retired in 2009 as Senior Vice President of MedAssets, Inc. He was with MedAssets since its founding in 1999. Prior to MedAssets, Halverson was with Comdisco, Inc, 1984 through 1999 and served as President of Comdisco Healthcare Group and Corporate Senior Vice President. He has a BA from Northwestern University and an MBA from the Kellogg School at Northwestern. Halverson is currently on the Board of Directors of the Juvenile Diabetes Foundation International and serves as Chair of the Development Committee and a member of the Executive Committee. Halverson has been associated with Red Pine Camp since 1976 when he married Patricia Lawlor, a Red Pine counselor for six years. Their two daughters attended Red Pine as campers. Their eldest was also a counselor.

"Having been associated with Red Pine for over 30 years and two generations I am excited about serving on the Board of Directors. The Red Pine experience and the values that come with are to be treasured. Hopefully the Board and the entire RPC community can work together to preserve and enhance that experience."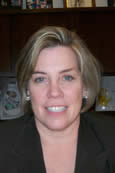 Sheila McNulty, Glenview, IL
Sheila McNulty is an attorney and serves as the Special Assistant United States Attorney for the Northern District of Illinois Chicago, Illinois as part of the Department of Homeland Security. McNulty represents the United States in immigration matters brought in federal district courts in the Northern District of Illinois, Wisconsin, and Indiana. She also served as a Trial Attorney for the Immigration & Naturalization Service from 1991 through 2000. Before law school, McNulty worked in community services with Portuguese and Haitian immigrant groups in Massachusetts for three years. McNulty's family has been associated with Red Pine Camp for 45 years. McNulty began her affiliation with Red Pine Camp as a camper in 1972 and returned every year for the next twelve years until 1984 when she was a counselor. Her sisters Mary Frances and Mary Ellen attended Red Pine for many years, her daughter Jillian attended camp for nine years, and seven of her nieces have attended Red Pine as well. McNulty is a graduate of Regina Dominican High School ('80), Miami University of Ohio ('84), and New England School of Law ('91). McNulty lives in Glenview with her family that includes husband Craig and seven children, ages 3 to 22.

"It is a great honor and privilege to serve on the Board of Red Pine Camp as so much of my life has been shaped by the values, skills and friendships I have developed through Red Pine over so many years. As a former camper, counselor and parent of a camper, I understand the importance of preserving the natural beauty and spirit of Red Pine Camp while maintaining an invaluable resource for campers to enjoy, explore, and appreciate for years to come,"McNulty explains.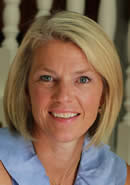 Ann Benson Reidy, Denver, CO
"My camp experience had such a positive impact on my life," Ann states. "I see summer camp as a way to strengthen the life of a child."
Ann and her husband, Kevin, have three daughters attending Red Pine who have joined the Second Generation ranks. Their oldest son attends Sayner's Camp Highlands.
Ann has been passionately involved in the Denver art community for nearly twenty years. She now owns and runs Ann Benson Reidy + Associates, a fine art consulting and advising firm in Denver. Ann currently sits on several boards, including the Denver Art Museum Associates Group, the University of Colorado Depression Center, the First Western Trust Bank, Community Advisory Board for the CU Health and Wellness Program. and the Art Advisory Board for the Children's Hospital Colorado.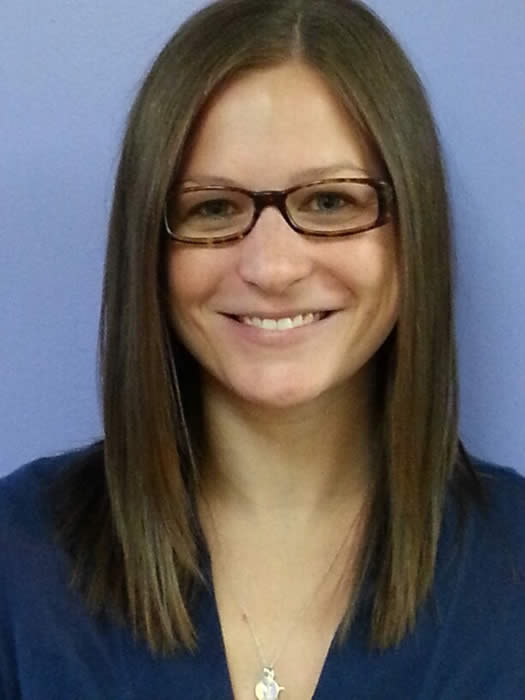 Meagan Hauser, Chicago, IL
Meagan Hauser is a behavior therapist at the Pediatric Developmental Center at Advocate Illinois Masonic Medical Center.
"I strongly believe that the lessons of independence, personal responsibility, relationship building, and leadership that I learned at Red Pine have significantly impacted my life path and feel passionately about providing these same opportunities to young ladies for generations to come. My experiences at Red Pine were invaluable and contributed to both my personal and professional growth, influencing my pursuit of a doctoral degree in clinical psychology with an emphasis on the development of children and adolescents," Meagan explains.
Meagan currently volunteers her time during Red Pine's pre-camp to provide staff training on child development and tips on behavioral management.

Michael Kubec, Port Townsend, WA
Michael owned and was the sole proprietor of a personal financial planning and tax preparation practice for 20 years located in Boulder, CO. Michael's family has a long history with Red Pine Camp. In 1952, her sister, Pat, came to Red Pine as a camper and Pat's counselor was Sarah Wittenkamp, daughter of founders Richard and Helen Wittenkamp and future camp director. Michael followed as a camper in 1954 and was joined by sister, Katie, in 1967. Michael's niece also attended Red Pine as a long time camper/counselor in the late 80s and 90s.
"My 13 years as a camper and counselor were major factors in my success as an adult both personally and professionally," Michael explains. "Through many different camp experiences, including being head of Tripping,I gained the self-confidence to tackle major challenges, learned important interpersonal skills and embraced a value system that has never failed me. Of course, it was also a lot of fun!"