Contact Us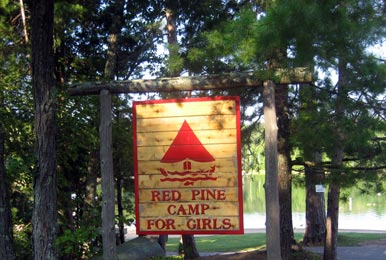 Red Pine Camp for Girls
8531 Red Pine Road
Woodruff, WI 54568.
Tel: 715-356-6231 Fax - 715-952-0906
Email: rpc@redpinecamp.com
Mailing Address:
Red Pine Camp for Girls
P.O. Box 69
Minocqua, WI 54548
Please contact us through the email address below. It would be helpful to include your daughter's name, age, and grade completed in June.
Connie Scholfield, Executive Director, winter address (October - April)
Constance H. Scholfield
5233 Balmoral Ln
Bloomington, MN 55437
(715) 356-6231 Fax - 715-952-0906
Cell 952-270-0579
Email:rpc@redpinecamp.com
With more than 3000 summer camps to choose from in the United States, we thank you for choosing Red Pine Camp for Girls.
Camper Application
"For once you have been a camper-something is here to stay-deep in your heart forever, which nothing can take away."
Receive Red Pine Camp email news updates.
Or, if you wish, to request specific information, please use our on-line information request form by clicking HERE.